Branch Blog - Millville, NJ 08332
Exclusive Dr. Sketchy's South Jersey Branch T-shirts by Madcow Designs

ON SALE NOW! These shirts are ready for preorder from now till September 13th. All shirts will print and ship after preordering is done.
All shirts will print on a cranberry colored American apparel 100% cotton...
Read Full Article
In May we told our Monkeys we would be taking a summer hiatus until September, and its been anything but!!! We kicked off June by having our first ever gallery showing. Brenner's Brew in Bridgeton invited us to show for the whole month. The pieces submitted by the monkeys were outstanding...
Read Full Article
RSS
NYC Events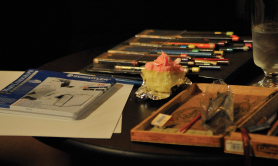 Art Tumblr