Branch Blog - Charleston, West Virginia
Thu, March 17, 2011 • Dr. Sketchy's Charleston Heads Down to the Art Walk for St. Patty's
We hit downtown yesterday to celebrate the first art walk of the year, but also the kick off of Dr. Sketchy's Charleston this Sunday. Over at
Stray Dog Antiques
(who will be loaning us some pieces of set dressing this weekend) Pepper Fandango was kind enough to model in the window. Anyone was invited to come up and draw. A random artist was picked to win a copy of Dr. Sketchy's Rainy Day Activity book.
We counted the ballots after the show and the drawing. Fifty-nine people wandered by to draw with us (including a gubernatorial candidate).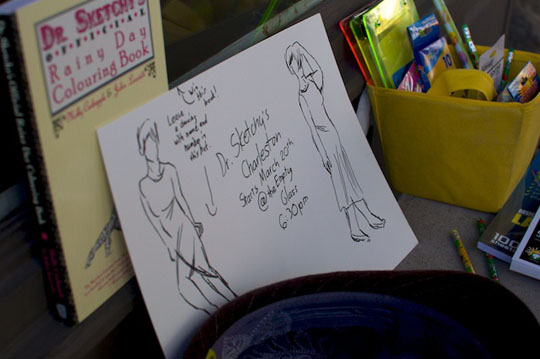 And that was just a preview. I can't wait to see this Sunday.
RSS
NYC Events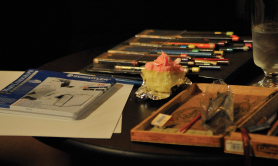 Art Tumblr