Branch Blog - Melbourne, Australia
Thu, November 25, 2010 • Join Dr Sketchy's Melbourne as we send off 2010 with a tribute to the style of the 50's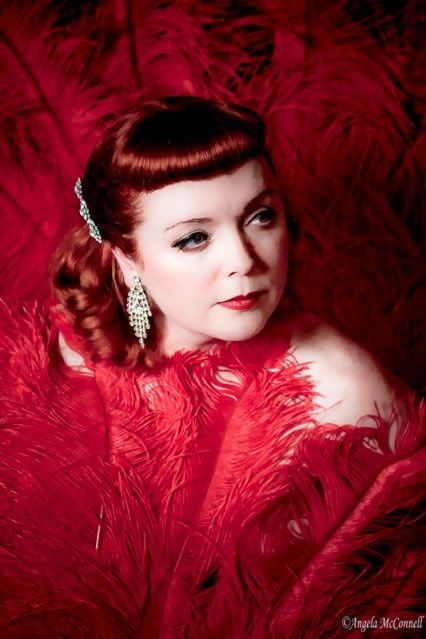 ------------------------------------------------------------------------------------------------------------------------------------
Next Session: Sunday December 19th 2pm (November session postponed) Dolores Daiquiri helps Dr Sketchy's Melbourne farewell 2010 with a tribute to the 1950's!
This session is all about glamour, feathers, fans and rhinestones all thrown in with a dash of sass! Dr Sketchy's is thrilled to welcome back Dolores, whose poses and style always please the Dr Sketchy Art Monkeys! Since 2002 Dolores Daiquiri has been at the forefront of the burlesque revival as a founding member of Hi Ball Burlesque and more recently as a soloist. Dolores' style is classically entrenched in 1940s and 1950s vintage culture. Her latest major project was co-producing Australia's First Annual Burlesque Festival which was a sellout success spanning two states and six shows. She is now co-producing Melbourne's most exciting Burly-q event 'Shimmy Shake'!
This year Dr Sketchy's Melbourne rocked art monkeys around the world!
In addition to our regular monthly sketching shenanigans we appeared at boutique music & arts festival,
BOOGIE
. Travelled to New York to speak at the
2nd International SketchyCon
thanks to money raised via KickStarter, and in July we teamed up with HTJ Productions to put on the most lush birthday party ever! 200 people celebrated our
4th birthday
to the magic of Cath Jamison, danced to the Huw Joseph Experience and got teased by Australia's top burlesque, vaudeville and circus performers, Rosy Rabbit, Molly Jean Morrison and Miss Honey Pot!
Come send off 2010 with us and welcome the silly season! Sunday December 19 Doors open 1.30pm, session starts 2pm Bring your sketch pads! Unreserved seating so be there on time! The Order of Melbourne Lvl 2/401 Swanston Street Tickets $15
RSS
NYC Events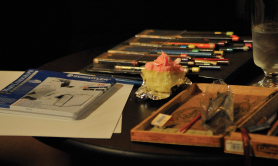 Art Tumblr
Alvin Black III
Frosty's going to melt…at Jingle Belle, Dr Sketchy Chicago Branch
Model: Rhonda Vous

my work on facebook: https://www.facebook.com/AlvinthethirdPainting
http://drsketchy.tumblr.com/post/70620589200