Branch Blog - Los Angeles, CA
Tue, May 01, 2012 • Skin, Mosh, Scar
Draw alt supermodels Skin, Mosh, and Scar... for real. Don't miss it.
Tuesday, May 1st from 8:00 to 11:00 PM.
Titmouse, Inc. 1121 Seward Street, Hollywood, CA 90038
$15 in Advance or $20 at the door
Bring Your Own Art Supplies 18+ Absolutely No Photography
Don't make excuses... make art!
RSS
NYC Events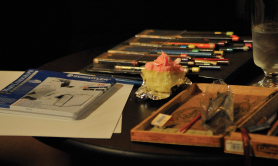 Art Tumblr
Sister Mary Willow
Dr Sketchy's Auckland 03/12/13
http://nomadshotline.tumblr.com/
http://drsketchy.tumblr.com/post/68974877262