Branch Blog - Baltimore, MD
By the way, our next session is August 12th with Lady Satine!
Next Dr. Sketchy's Baltimore is Monday, July 8th at the Windup Space with Cherie Sweetbottom, the sweetie pie with fruit on the bottom!
Going through Dr. Sketchy's withdrawal because you got scared off by tornados in the Inner Harbor and missed the last one? Were you all, "Hey, I...
Read Full Article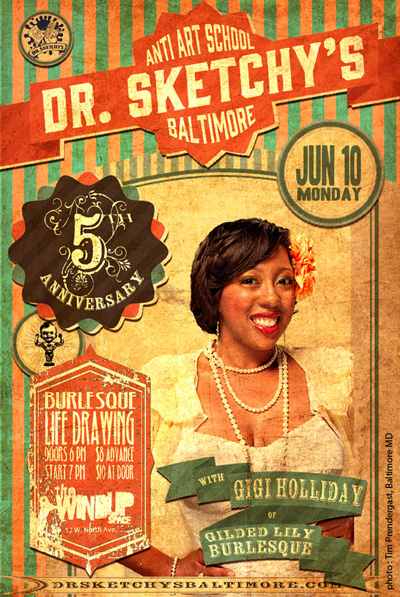 On Monday, June 10th, Dr. Sketchy's Baltimore will be 5 years old.

What started as a wobbly, awkward life drawing event run by two young, gorgeous, inexperienced artists with the assistance of four drinking buddies (one of whom showed up drunk) in the cramped, upstairs dining room...
Read Full Article
RSS
NYC Events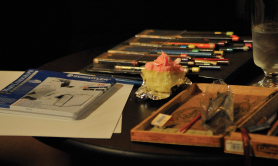 Art Tumblr
https://vimeo.com/81362468