Branch Blog - Richmond, VA
Thu, July 26, 2012 • Dr. Sketchy's RVA Presents: The Wonder of Woman! Feat. Queenie Von Curves!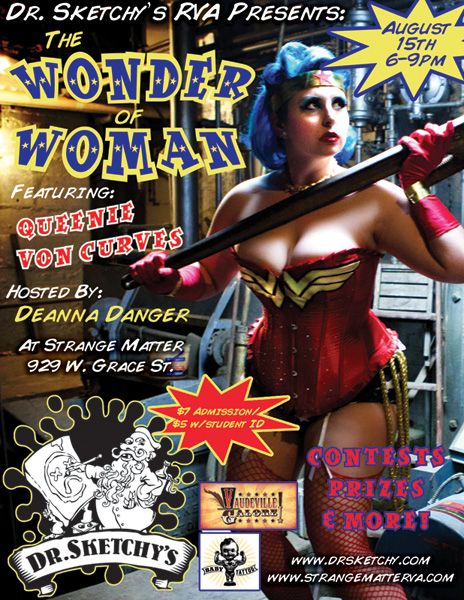 Dr. Sketchy's RVA welcomes art monkeys back to Strange Matter this month, for the August session "The Wonder of Woman" featuring Queenie Von Curves!
Known as "The Queen of the Curves," Queenie our Dr. Sketchy's *Gl-Amazon* will be portraying queen of the comic book elite, clad in corset, boots, crown, and cuffs...the one and only, Wonder Woman!
Join us for 3 hours of cabaret figure drawing with Richmond's Premier figure drawing club, Dr. Sketchy's! Wednesday August 15th at Strange Matter (929 W. Grace St., RVA), from 6-9pm. Admission is only $7 (or $5 w/ student ID)! Hosted by headmistress, Deanna Danger!
As always, one free Dr. Sketchy pass given away as a door prize! Our prize sponsors this month are Baby Tattoo Books and Vaudeville Galore! Win a pair of tickets to see Queenie perform in "Burlesque Roulette" on 8/17: https://www.facebook.com/events/454600667904532/
Get those pencils sharpened Richmond, we'll see you there!
RSS
NYC Events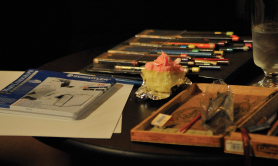 Art Tumblr
Dr Sketchy's LA 12/3/13 (pt. 1)
artofach.blogspot.com
http://drsketchy.tumblr.com/post/69132640329