Branch Blog - Richmond, VA
Wed, September 01, 2010 • Dr. Sketchy's RVA Presents: Three Ring Circus! Featuring Parker Galore!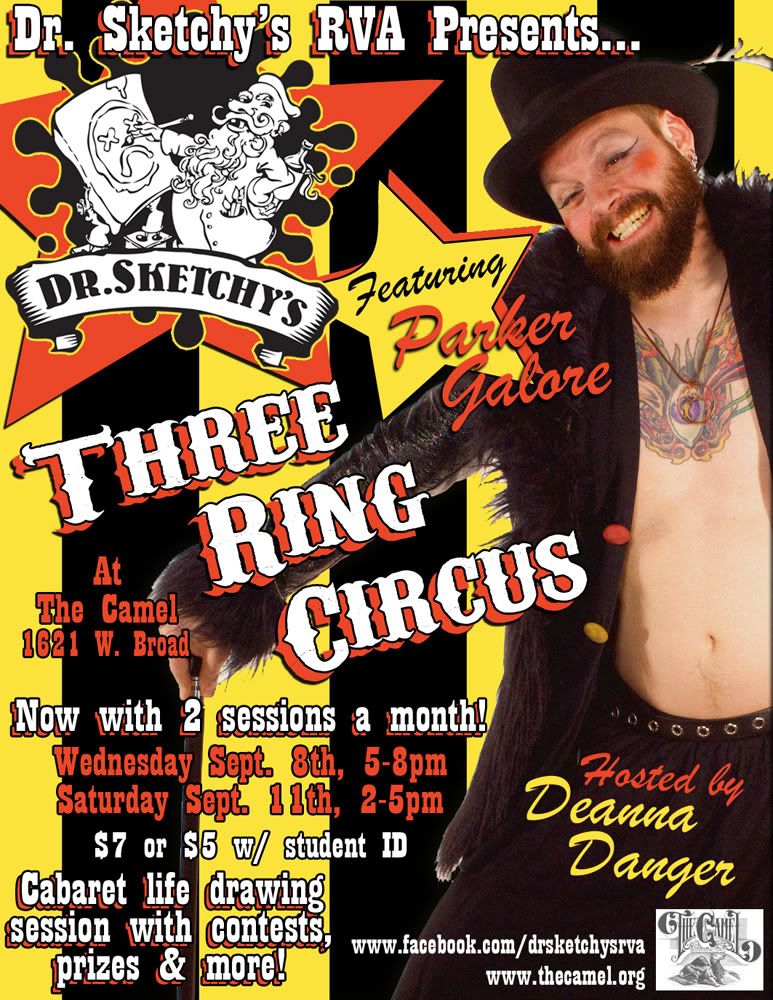 Step right up ladies, gentlemen, and art monkeys! The time has arrived for your FIRST male model! But don't worry....he's got just as much sex appeal as our lady models (and can often be found wearing as little clothing)! He's PARKER GALORE, and you probably recognize him from Richmond's circus-themed dance night, RVAlution. He's one hell of a ringmaster, and he'll be bringing all his tricks into our Dr. Sketchy's RVA, three ring circus. But wait....there's more! We're proud to announce that Dr. Sketchy's RVA will now hold drawing sessions TWO times a month! You spoke, we listened! We know it's tough for some of you to make it out so early on a week night, so we've added a Saturday session, every month, following the Wednesday session (that being every 2nd Wednesday of the month). Same location, same model, same theme, different time (2pm-5pm). Same price too! $7 admission, or get $2 off with your student ID! Please help support this national drawing club, and our fabulous models!! We work hard to bring you different exciting themes each month! As always, the sessions are hosted by burlesque dancer extraordinaire, Deanna Danger. She'll have some awesome prizes to award to our silly-contest winners! We'll be giving away tickets to Bon Bon Burlesque's show "Burlesque, B-movies, and Booze" at Wonderland on 9/23! Stay tuned for more awesome prizes! Plus plenty of happy hour specials from the Camel (21+ to drink my artisans).
RSS
NYC Events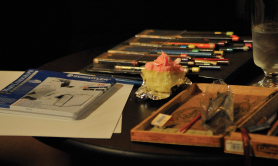 Art Tumblr
Dr Sketchy's LA 12/3/13 (pt. 1)
artofach.blogspot.com
http://drsketchy.tumblr.com/post/69132640329