Branch Blog - Bergen, Norway
Mon, July 11, 2011 • Faerie mischief
Despite living in a rainy city, we were all feeling the summer vibes when Bergens second dr.sketchy session hit town! The theme: Faeries (and a drunk hillbilly)
Buttercup carelessly picking flowers while evil lurks around..
Amy Ink posing as our evil faerie, Pricilla.
Billybob the hillbilly.
as most of you may know, every party has a pooper and in this one there was Pricilla, that evil skank just couldn't leave poor Buttercup alone, so she gave Billybob the means to catch her..
Evil never wins though, right? Before we knew it Buttercup broke loose from her chains and showed those two evil-doers who was boss!
... and made them her bitches...
Did I not mention we had contests? 'Cause we did! Here are our WINNERS:
(best incorperation of a pink elephant)
we also had aaawesome entertainment, this time by the very talented Daniel Skibenes who played the guitar and sang for us.
Extra pictures because sharing is cool: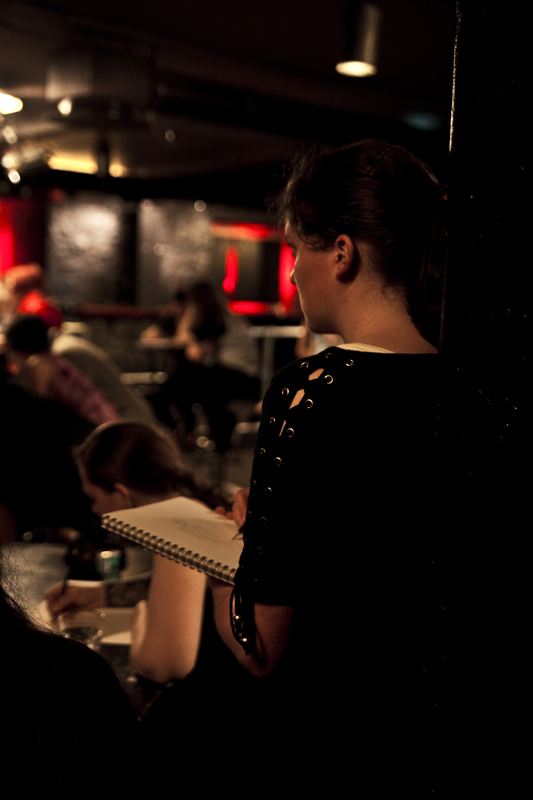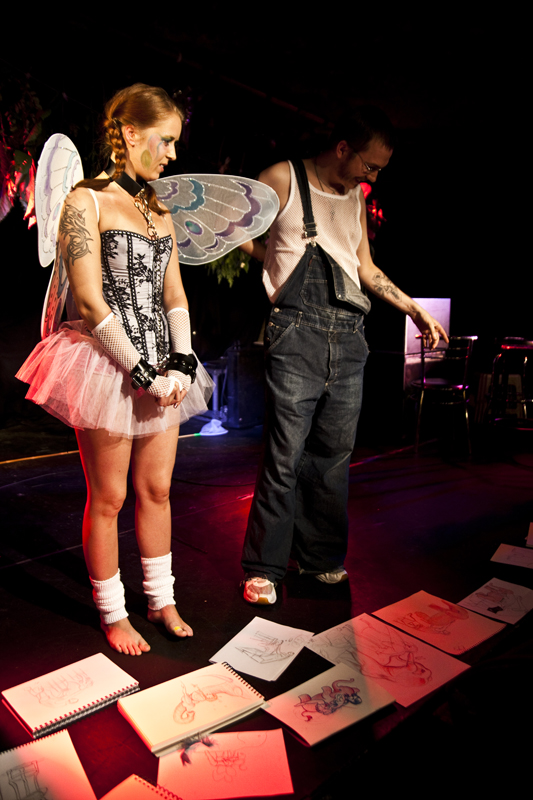 the models and hostesseseseses... many thanks to Garage for being our venue (they will also be our venue next time in August! hooray!) Photos by Karina Nygård
RSS
NYC Events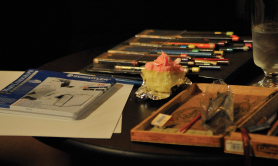 Art Tumblr
https://vimeo.com/81362468