Mon, May 07, 2012 • May pictures with Taffeta Darling and FREE session announcement
Taffeta Darling was fantastic this month for our comic book pinup session. As always she brought some great costumes, getting us all ready for the Dallas Comic-con coming up and giving us an action packed session straight out of the pulpy comic fanboy imaginations. See the pictures in our photo section.
Next up we have a FREE session for all you loyal artists. We want to give a little something back to the great artists that attend and give some new people a free taste of what to expect from Dr. Sketchy so we're setting up shop at an outdoor park with Becca Blood. Come join us outdoors and enjoy the fresh air with some fresh poses by our lovely model, courtesy of your local chapter of Dr. Sketchy's anti-art school.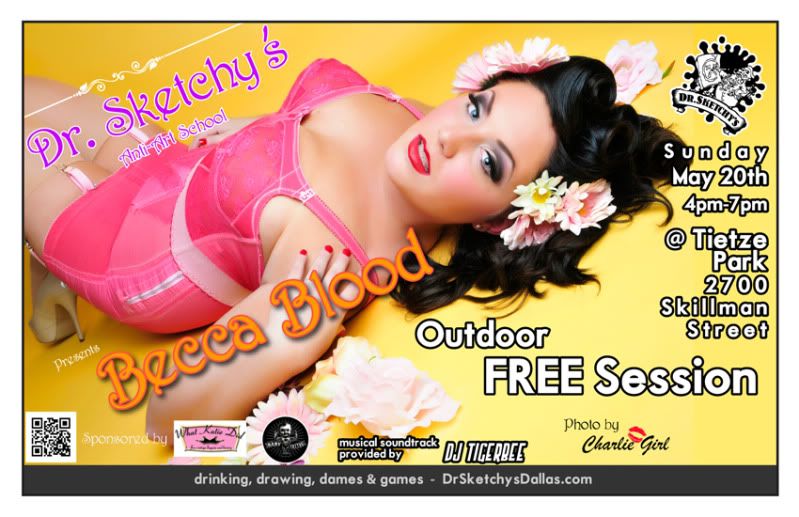 RSS
NYC Events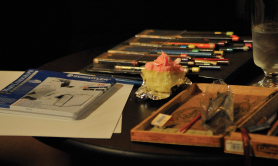 Art Tumblr
Dr Sketchy LA 12-3-13
http://drsketchy.tumblr.com/post/69027079376