Branch Blog - Brighton, UK
Sun, October 24, 2010 • Michaelangelo Reincarnated . . . Joe Chapman now.
Our second show is in a few hours . . . and while everyone was busy sleeping,
Joe Chapman
, the Michaelangelo of pumpkins, was busy creating something so amazing it's hard to get your mind around. (And be sure to check out his incredible illustrations on his
blog
.) Feast your eyes on these: Macaulay Pumpkin:
And a very intricate shout out to Dr. Sketchy: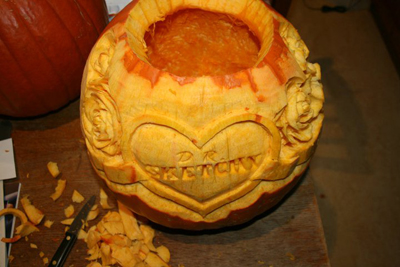 You can still buy advance tix and receive a free sugar skull by cookie chang . . . but hurry!
BUY
RSS
NYC Events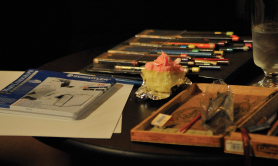 Art Tumblr