Branch Blog - Minneapolis, MN
Mon, March 05, 2012 • Minneapolis Dr. Sketchy's Featured in the City Pages!
Hey Kids!
Don't forget to swing on over to the City Pages website to look at all the great pictures they took of our February Session! You might even spot yourself in the slide show. You guys never cease to amaze me with all of the great art you do.
Big thank you to our regular sponsors!
And a super special thank you to 331 Club. Because where would we be without them? No really...where the heck would we be???
Much love,
Katherine
RSS
NYC Events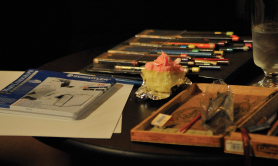 Art Tumblr
https://vimeo.com/81362468