Branch Blog - Nelson, New Zealand
Sun, December 19, 2010 • Nelson celebrates it's first birthday!!
We had a fantastic celebration!!
A huge thanks goes out to everyone that has supported Dr Sketchy Nelson in the last year. We can't believe we've been going for an entire year!! Big ups to the Molly and the Mothership!!!
RSS
NYC Events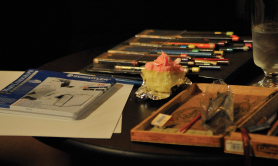 Art Tumblr