Sat, March 05, 2011 • Review: Exhibition Opening in Hanover, Germany
The opening of the international Dr. Sketchy exhibition "Dames! Drinks! Drawings!" last Saturday in Hanover/Germany was a huge success. The crowd of visitors heard Mayor Bernd Straub, who also happens to preside over Hanover Jazz Club, give an astoundingly good speech stressing that the Dr. Sketchy concept taps basic artistic insticts that all people possess and provides all with an opportunity of freely expressing and developing their capabilities.
They watched burlesque dancer Sweet Chili from Nuremberg/Bavaria give a astounding performance which ended in deafening applause.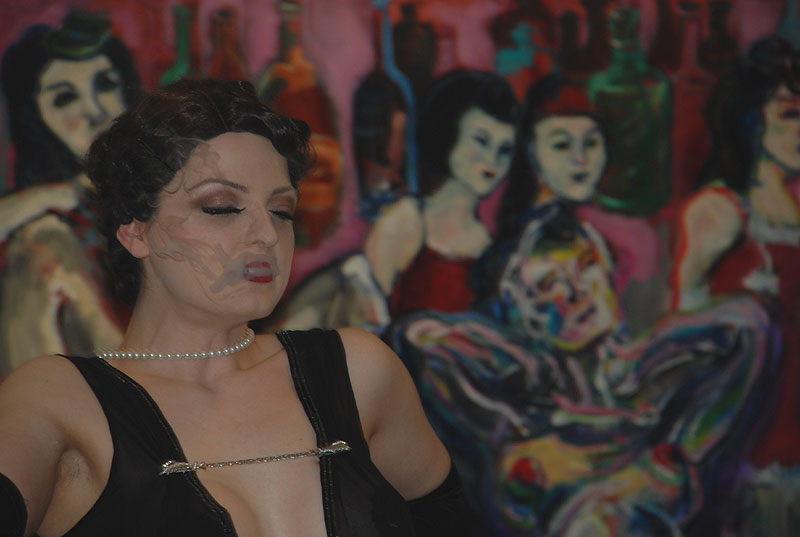 But what the public really came for was to see Dr. Sketchy works of art in the first international exhibition of its kind. Besides a number of Hanoverian artists such as Nigel Packham and Vanessa Mendola, the works of 35 other artists from all over the world are on show. More than half of all exhibits come from the USA, Canada and Australia. The public were impressed by the high quality of most of the works. The exhibition was designed with lots of care to detail and getting everything ready was hard work and took alot of time. All this could not have been done without the help of numerous volunteers, without our sponsors and, of course, without all the artists who sent in their pictures.
You can find more informations on the Hanover-Dr. Sketchy website and more photos here: opening photos Please visit the facebook page for newsupdates! photos: Oliver Berner, Herbert Gardner McTaggart
RSS
NYC Events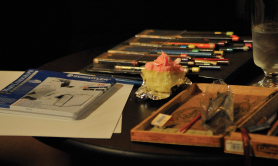 Art Tumblr
Dr Sketchy's LA 12/3/13 (pt. 1)
artofach.blogspot.com
http://drsketchy.tumblr.com/post/69132640329