Branch Blog - New York, NY
Wed, July 30, 2008 • Sixteen Candles
Happy Birthday Everyone! We had multiple celebrations at Dr. Sketchy's this week, from birthdays to bachelorette parties. The bodacious birthday babe Akynos precedes over the frivolous festivities.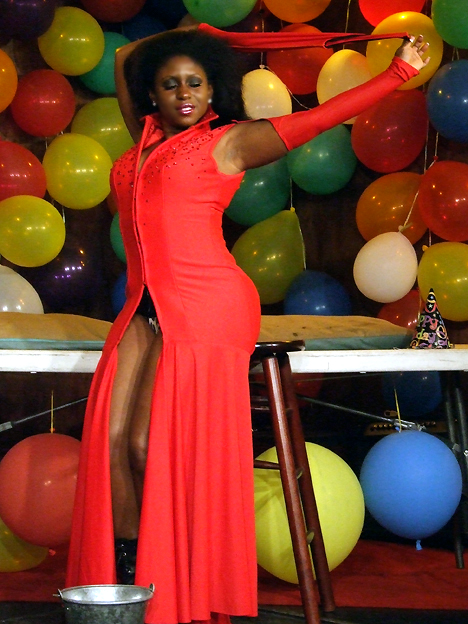 After the stage-dressing orgy of last week, we needed a return to basics. Girls in hot red outfits with Rockabilly music. It's like home cooking for your eyes. It helps that Skynos (of Skynos.com dontcha know, is like a cartoon come to life). We also cut back on our crazy lighting effects, cause it's about a million billion degrees in New York now.
Winners stick their hands into the Birthday Bag of Mystery! Smokebombs and t-shirts ahoy!
This is my favorite shot, right here.
And this is the most distrubing one.
Steve Walker should never put on masks. It makes his inner supervillian all the more apparent.
I don't know who drew these, but I love thier work. It's like Goya doing pinups (which he ..kinda did. Nevermind.)
As mentioned, we had many celebrations this week. A lovely lady named Jasmine (not pictured, sadly) was gettin' hitched, so we proceeded to mock and deride her. Ah, Tradition!
The mocking included puppets.
Art Monkey And Stunning Fashion Plate Hilary Beck was also celebrating a birthday, which at Dr. Sketchy's means one thing …
Spanking machine! Spanking Machine! Oh it's fun to be an adult.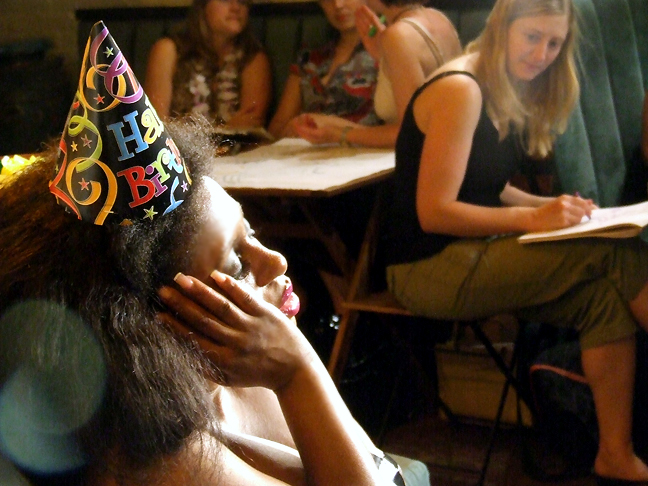 And of course, more art!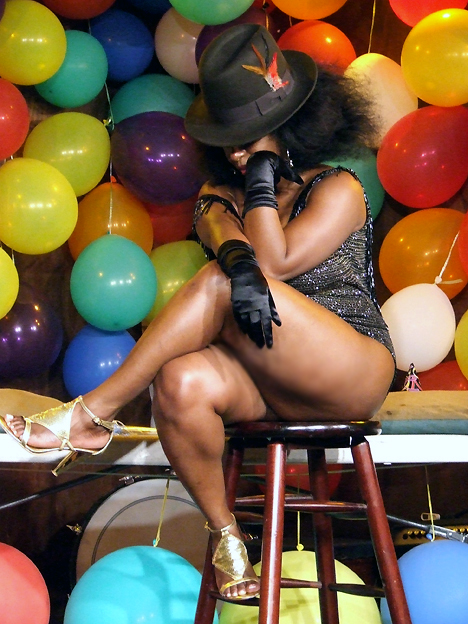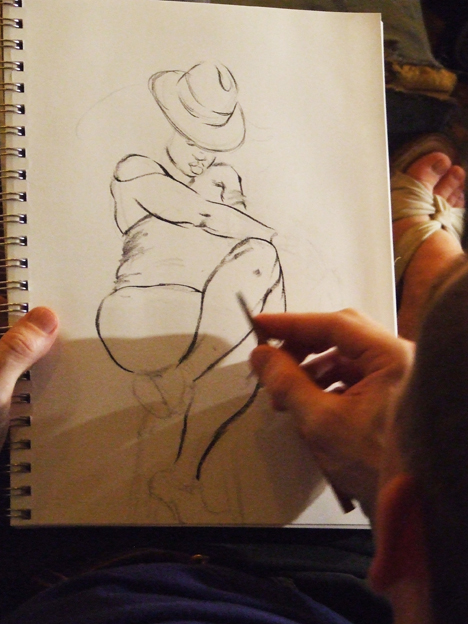 And of course, people winning more prizes. It wouldn't be a party without birthday-cake shots!
And that's it! Thanks to Akynos, Syd, Steve, Hillary, Mike and Dr. Simon. Come back next time when Melody Sweets and a tribute to the Underground 1930s!
Best,
-JL
-----
RSS
NYC Events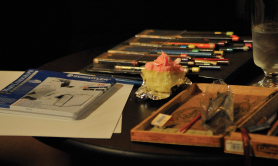 Art Tumblr