Branch Blog - Dr. Sketchy's HQ
Sun, August 15, 2010 • Thank you Boing Boing!
Dr. Sketchy's would like to thank
Boing Boing
for their
wonderful post
about the Dr. Sketchy's site. We love the support! If you've never checked out
Boing Boing
before, mosey on over to their site for the latest news on technology, culture, art, gaming, science, business and more!
RSS
NYC Events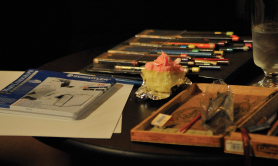 Art Tumblr