Mon, February 07, 2011 • The St Valentine's Day Massacre
is just one week away! Have you RSVPed?
we've got killer prizes and yummy goodies for snacking and sipping, hot models and a kick-ass location. what are you waiting for? All skill levels (and even non-drawers) welcome. rsvp for gate code to be sent later this week.
Facebook Invite
or email drsketchysatlanta at gmail dot com to RSVP code and map will be sent out on Friday. (and we'd like to thank the guys at
Team Artboy
for our fabulous flyer!)
RSS
NYC Events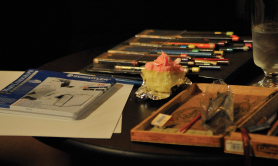 Art Tumblr
https://vimeo.com/81362468