Branch Blog - Cardiff, Wales U.K.
Hey boys and girls! Get ready for an out of town art experience at the one and only Troyfest 2013.
We will be gracing the gallantry of the game room in the mansion, this Saturday May 4th from 12-2
Bring your since of adventure and roaring applause for Peaches n Cream Burlesque
...
Read Full Article
RSS
NYC Events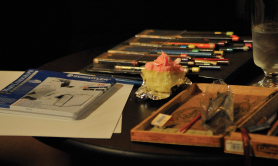 Art Tumblr