Branch Blog - Tart Gallery-Secondlife
Hosted by Tart Gallery owner and artist ByrneDarkly Cazalet (Nicole Steen of the PopTarts in RL) thematic events take place once a month featuring top models from the burlesque, fashion and art worlds in-world. Special guest performers and the best alternative and indie DJ's will...
Read Full Article
DR.SKETCHY'S ANTI-ART SCHOOL in SECONDLIFE! The first and only online virtual branch of Dr. Sketchy's in the world. Events are once a month,weekend afternoon 2 hour sessions with an avatar model and streamed music by special guest DJ's. Everyone is welcome,all residents and newcomers to...
Read Full Article
RSS
NYC Events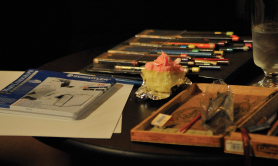 Art Tumblr