Branch Blog - Wilmington, North Carolina
Thursday Late Nights at the Cameron Art Museum will be hitting Wilmington in the next couple of weeks. Thanks to the CAM for providing us the space to have these events!
You are invited to a reckless night of debauchery filled with visions of what we, Feral Art Collective, might consider Perverse. That being said, you are sure to be shocked, delighted and maybe just a little bit turned on... Feral Art Collective in Collaboration with The Black Cat Lounge...
Read Full Article
RSS
NYC Events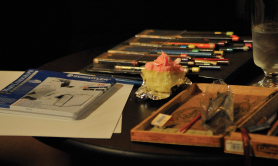 Art Tumblr
Dr Sketchy's LA 12/3/13 (pt. 1)
artofach.blogspot.com
http://drsketchy.tumblr.com/post/69132640329