Branch Blog - North Wales
Tue, March 20, 2012 • An Ex-CHAV-aganza! with Kiki Kaboom
In celebration of St. Davids day we hosted our very own Ex-chav-aganza. Burberry was donned, pencils were sharpened, velour was pressed, sketchbooks opened, bling blinged and small fighting dogs were tied outside as Kiki Kaboom and Liz Halliwell took to the stage in all their hoodie (and not much else)wearing glory.
After rocking a mean grrl routine on the pole Liz pulled out some fantastic poses, starting with 1 minute sketches, we encouraged art monkeys to draw using only circles or squares or shading in the tone and not the lines. Her shapely legs were a delight to draw and got a few 5 minute poses in there before the break.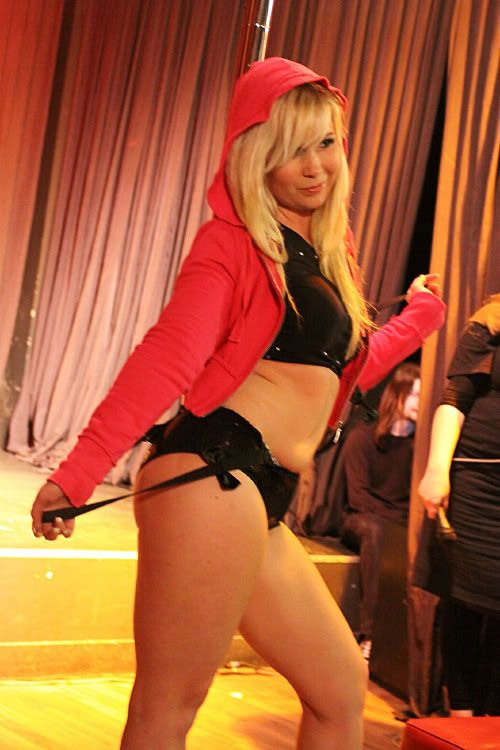 Dismantling the pole and asking everyone to schooch forward (I'd forgotten to pack the drawing boards tsk! So we made use of the tables but they took up a lot of room – all part and parcel of working in a different venue)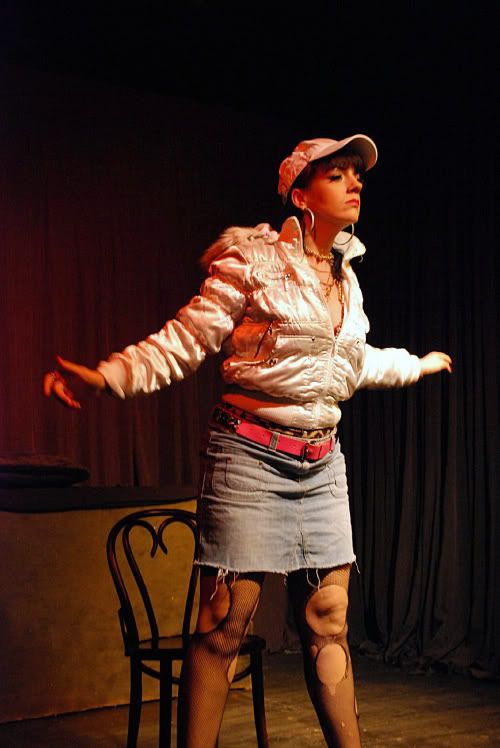 KaBOOM!. Kiki's alter ego 'Chavarella' is a foul mouthed b!#$(h that stripped with attitude and packed a punch. Awesome and eye watering brilliant routine – goes to show why she won Best Burlesque Performer 2012!
5:08 pantwettingly funny, wonderful minutes later we all had to compose ourselves to be quick on the draw again as I started off with a few "quickies" followed by some long "drawn" out 10 minuters. Challenges included best caption for "Jeremy Kyle", most suitable background and draw in the stolen items… Final poses were a cat fight between Liz and Kiki…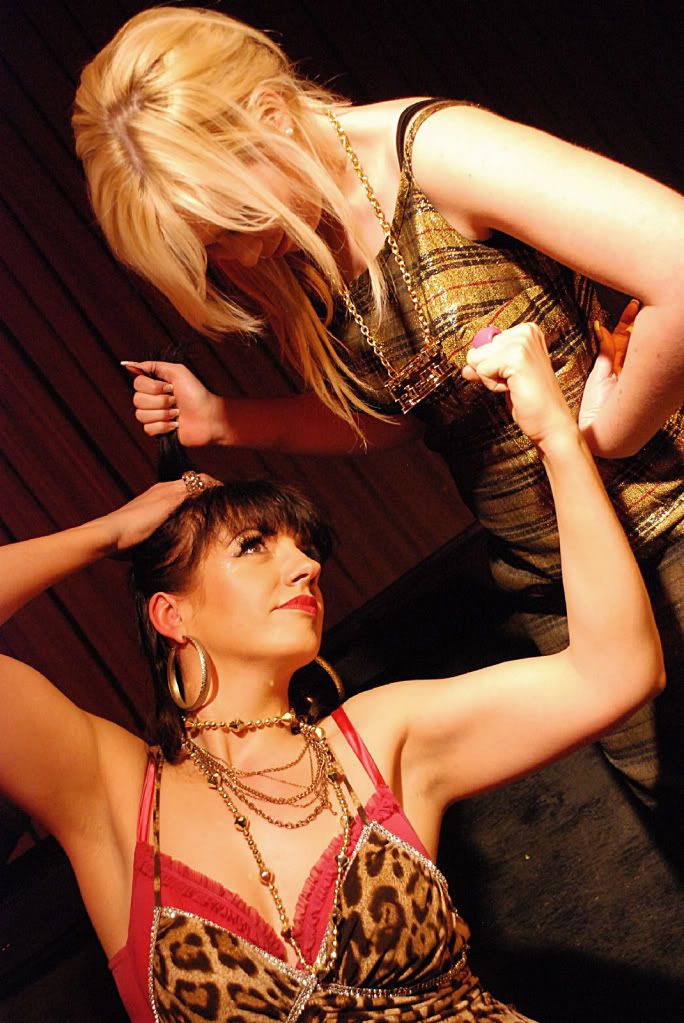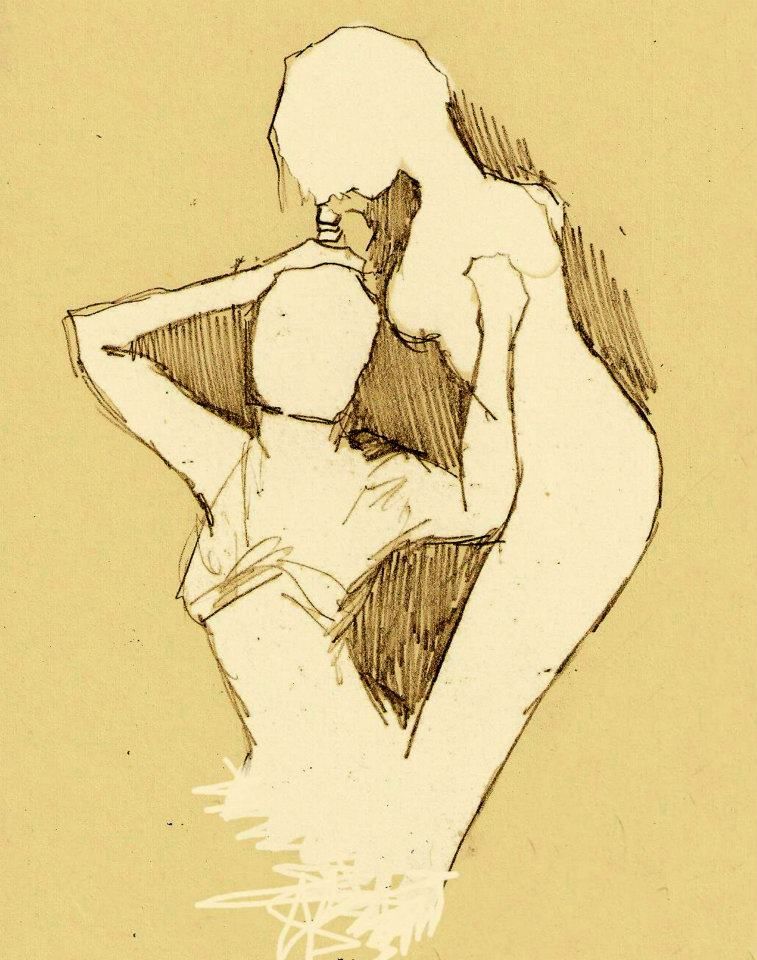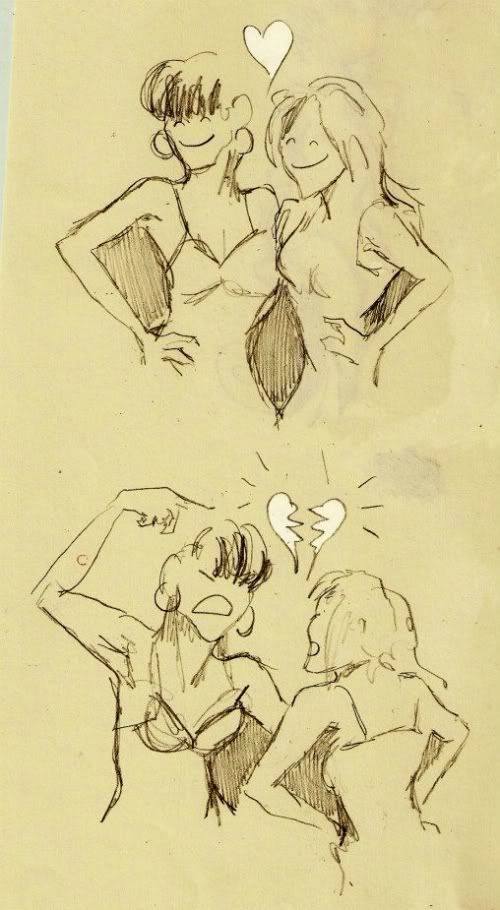 Cat fightin' - by Heather Malone
But in true friendship of the streets stylee they were bezzie mates again before the judging began!
Liz - by Jonny Duddle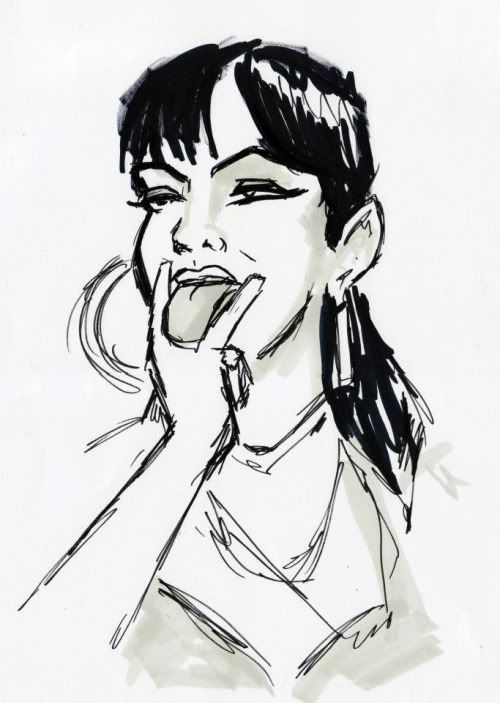 Kiki - by Pip 'Astro' Bailey
A great new crowd of folks attended Sketchy's that night – so happy to see you all
Yours,
Madame Ex
School Marm
The next events will be 'A little bit Grimm' 5th April, Laugh Inn, Chester, 7pm.
Followed by 'We all dream of Jeannie' 19th April, Penny Black, Wrexham, 7.30pm.
~for those eye-eyed amongst you our headline sponsor - Extinct Design currently stock handcrafted bling-bling jewelry by Suzywan, worn on the night by Liz Halliwell and myself!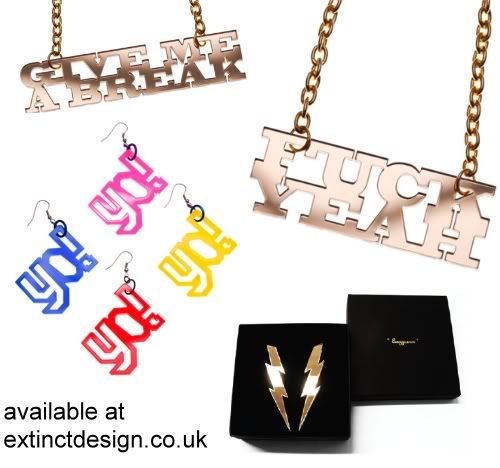 Gots to see more pictures?
Check out the Dr. Sketchy North Wales & Chester Facebook page or the Sketchy Flickr Stream
Photographer: Mark Coxon – Jaded Images
RSS
NYC Events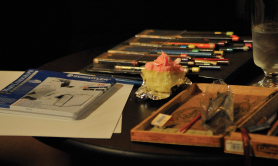 Art Tumblr
Dr Sketchy's LA 12/3/13 (pt. 1)
artofach.blogspot.com
http://drsketchy.tumblr.com/post/69132640329