Mon, January 17, 2011 • Art Star: Dame Darcy and Dr. Sketchy Austin present Meat Cake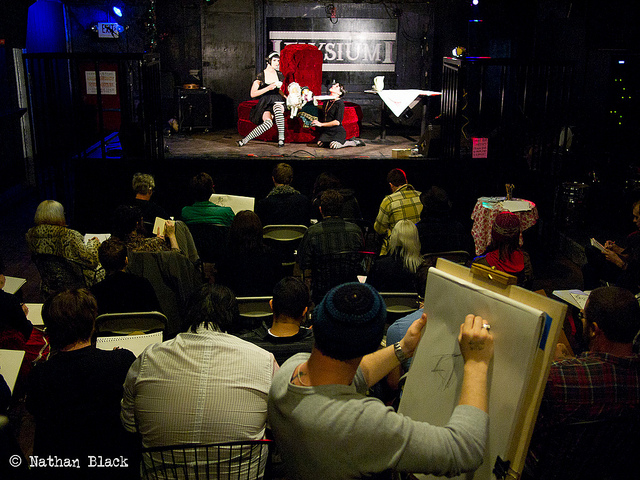 Dame Darcy--the brilliant comic book artist behind Meat Cake-- came to Austin with her band, Death by Doll. We hosted a very special session of Dr. Sketchy's Anti-Art School by outfitting our models as Meat Cake characters. Agent Ribbons, Boosy Cray (featuring former members of the Blackstrap Molasses Family Travelin' Medicine Show) and Death By Doll rounded out the evening with musical performances after the drawing session.
Strega Pez speaks from a giant Pez in the slit of her throat

Wax Wolf and Richard Dirt got in a tiff on stage. She pulled a hatchet on him later.
Friend the Girl, Effluvia the mermaid, and Dame Darcy as supreme Unicorn.
Scampi the Selfish Shellfish (this costume & Wax Wolf's head created by the very talented Aaron Flynn!)
This was our biggest show yet! Over 60 people were drawing, and some very incredible drawings were made this evening.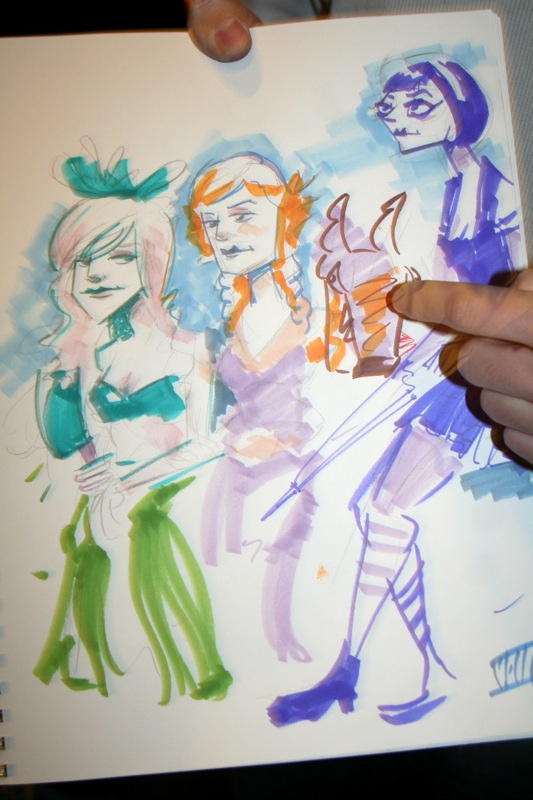 We had so much fun! Special thanks to Dame Darcy for the incredible evening and inspiration and Angeliska for the photos.
Please see more photos at our Flickr pool: http://www.flickr.com/groups/austinsketchy
RSS
NYC Events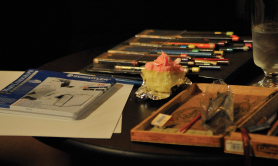 Art Tumblr
https://vimeo.com/81362468