Thu, July 22, 2010 • Boston Dr. Sketchy's Sunday August 8 Features drag star Becca D'Bus
We're so excited to have radical drag star, Becca D'Bus, model for us at Great Scott, Sunday August 8 at 2:30pm! It's all ages. $8. and loads of fun. Plus prizes from Baby Tattoo Books.
http://www.truthserum.org
for more details. We're every Second Sunday at Great Scott!
RSS
NYC Events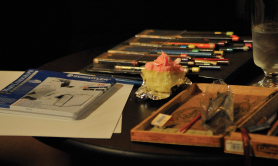 Art Tumblr
Dr Sketchy's LA 12/3/13 (pt. 1)
artofach.blogspot.com
http://drsketchy.tumblr.com/post/69132640329