Thu, July 11, 2013 • Dr. Sketchy's Launch Party, Bristol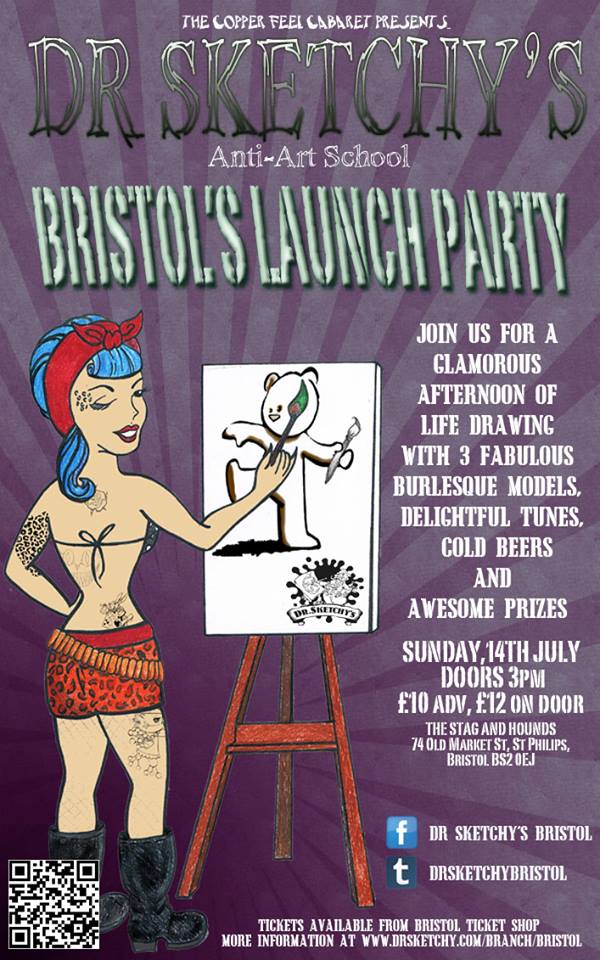 This weekend ladies and Gentlemen we are excited and proud to host Bristol first ever Dr. Sketchys!
Sketch books at the ready cause this show is going to be bad ass!
This three-hour class will have you hanging off your seats. We have three wonderful burlesque performers who will be bringing their comedy, sass and OTT costumes to the stage.

Whilst you sketch these fabulous models, we have some of the finest local DJs to serenade you with delightful tunes and you can grab yourself a cold beer or a posh glass of wine to enjoy whilst you sketch away to your heart's content.
Show runs at 3pm till 6pm and will be hosted in TheOld Stag and Hounds public house on Old Market St, Bristol, BS2 0EJ.
Joining us will all their glitter and glamour;
Ally Katte, Poppy Raine and Didi Curv'e
Hosted by Lou-Leigh Blue and
Dj Set played by Sir Hammonds
Tickets are £10 in adv and £12 on door you can by them here now and more information on this event and up and coming events here.
RSS
NYC Events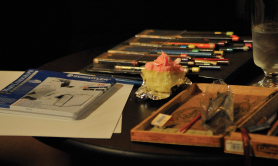 Art Tumblr