Mon, September 23, 2013 • ​ Dr Sketchy's Anti-Art School No.40…
... will take place at the Kookaburra Club on a Sunday afternoon end of October. We haven't figured out the exact date, but we are working on it at full speed.
But be assured - the models will DEFINITELY be worth the waiting!
RSS
NYC Events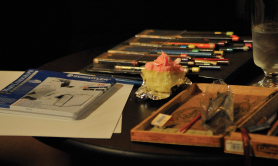 Art Tumblr