Branch Blog - Melbourne, Australia
Sun, October 24, 2010 • Dr Sketchy's gets creepy with its Halloween Hootennany session on Sunday October 31st!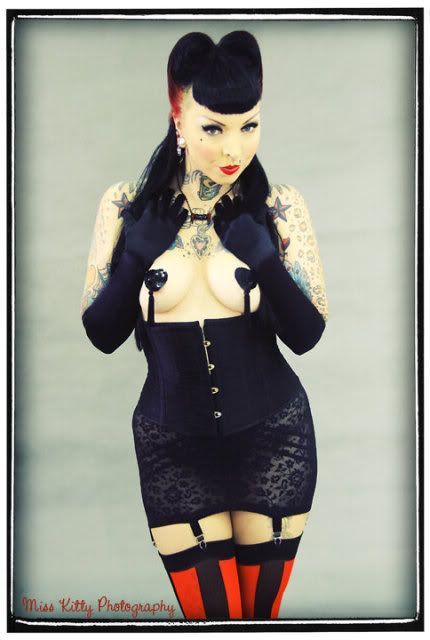 You'll be tricked, treated and teased by Australia's # 1 Mistress of all things Horror, MissNic!
An expert in comedic innuendo, With an appreciation for the "darker" side of life, MissNic is not your average Burly-que girl. With her own signature routine using a life size coffin, fake blood and a Severed head, she turns the classic martini glass tease into something completely Spooktacular! Dj Knave Knixx will be turning out the funkiest tunes this side of the grave, the dead will surely rise just to have a boogie! Come along with sketch pads and pencils and prepared to be horrified! Who ever thought sketching could be so scary!! Sunday 31st October with Mistress of Gorel, MissNic Doors open by 1.30pm, session starts 2pm Bring your sketch pads! Unreserved seating so be there on time! The Order of Melbourne Lvl 2/401 Swanston St Melbourne Look for the Red Door! Tickets $15 – no booking fee
http://www.theorder.com.au
http://www.drsketchymelbourne.com
http://www.myspace.com/knaveknixx
Dr. Sketchy's is for everyone, no previous artistic ability required as long as you're prepared to have a good time. We're all about bringing the creativity out in you and having a good time. Have a drink, bring a sketchpad, a pencil and your enthusiasm. Join us on the last Sunday of each month for ridiculous sketching pleasure, where you'll also be treated to a performance by our models.
RSS
NYC Events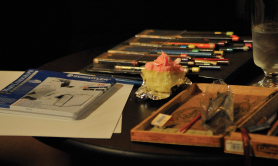 Art Tumblr
Dr Sketchy's LA 12/3/13 (pt. 1)
artofach.blogspot.com
http://drsketchy.tumblr.com/post/69132640329