Branch Blog - North Wales
Mon, October 31, 2011 • Drawn of the Dead ~ Zombietopia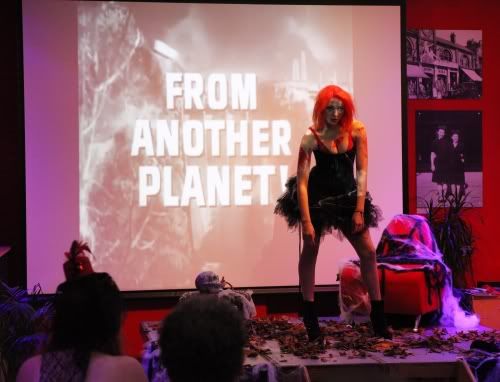 Some such wicked Voodoo turned our sketchy goers into ZOMBIES... but like any civilised society Pin-Up girls walk amongst them!
We had such a great celebratory night for our first years anniversary - exactly 12 months to the day- with a mix of artists and burlesque starlets to draw. With platefuls of treats and plenty of trickery the night started with sketchy new comer Rhiannon "I kissed a rat and I like it" Petrou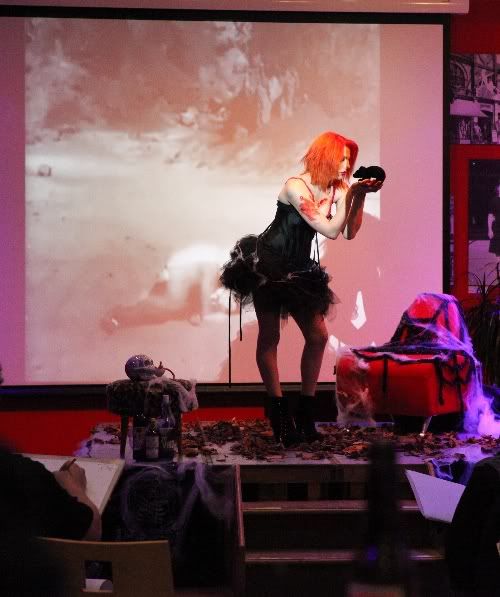 Followed by the former Kate Keeble... turned Zombie Pin-Up.
In her spare time she enjoys cycling, crosswords and preparing these mini treats of lemon meringue with bleeding eyeballs!! Oh YUM.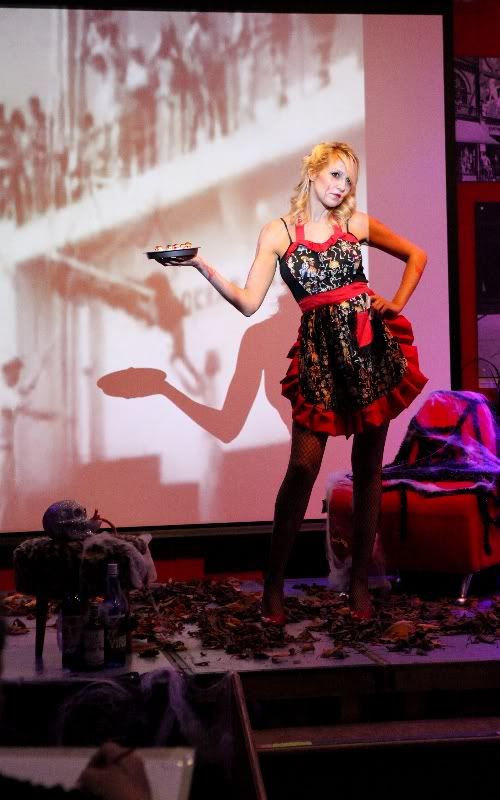 Next to pose was Delyth... likes drinking games, romcoms and terrorising the neighbourhood...
A great pic here of our Vintage Zombie Mash Up movies played out in the backdrop projector.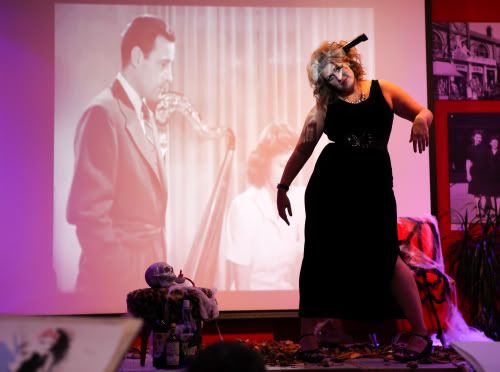 LOVED Katie's pose with worms coming out of her mouth - sketch done by the Voooo High Priest that sat in the first row...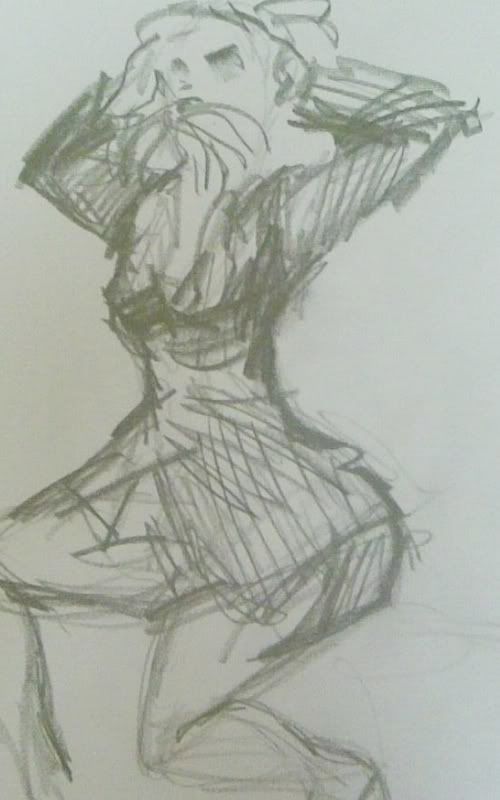 After that much needed protein boost here she is again with her Zombie sisters.
Next we invite our victim I mean Burlesque Superstarlet to the stage, our original model from the first night 12 months ago - ANNA FUR LAXIS!!
Frightened of what might happen but still retaining glamourous pose - we all hold our breath in this longer sketch!
I've said it before kids, dont drink in that booze from a masked stranger!! Melissa here holding her whip to Annas throat... DRINKKk...
She got bit. It got nasty.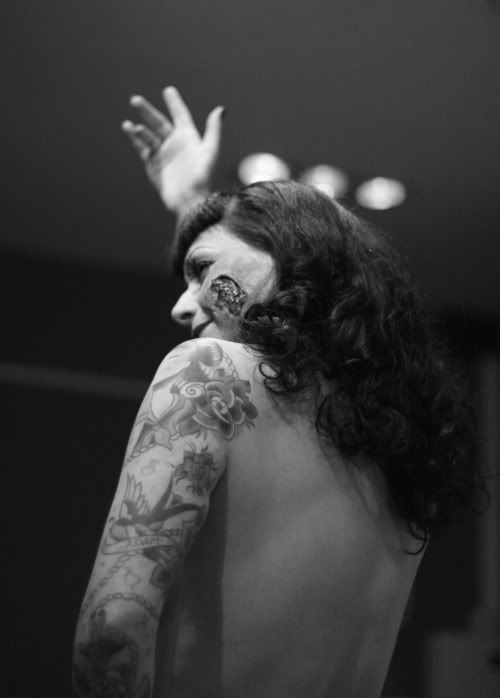 Stunning make-up by an incredible local talent (we'll be seeing more of her next year we're sure)
Anwen Peters Make Up Artist - check out her Facebook Page. Do support her with your "likes"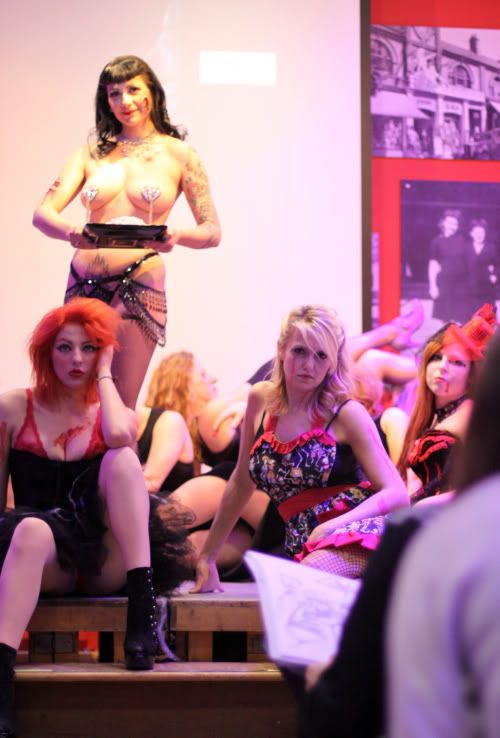 One she made earlier... Serving Braiiiiins......
Just too lip smackingly tasty, Anna finishes off the last of the brains!
Well what a night - lots of hooting n whooting, prizes from a fitting spooky t-shirt from Halu Clothing, devilishly good cakes from Cup-Cake Prestatyn and our top prize won by Zombie - Delyth Rees was a voucher for £30.00 to Viven of Holloway ~ our new sponsor for this coming year!
Check out Flickr page for the rest of the pic - Dr.Sketchy's Anti-Art School North Wales & Chester Flickr Page photos by Gwasg Helygain.
& the Facebook page too for more upcoming events! ~ Dr. Sketchy's Anti-Art School North Wales & Chester Facebook.
RSS
NYC Events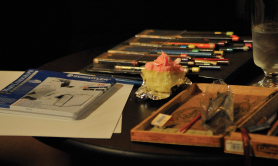 Art Tumblr
https://vimeo.com/81362468