Branch Blog - Melbourne, Australia
Tue, May 15, 2012 • From Russia with Lust…. x x x Simone Page Jones
Comrades! Let us come together to welcome the return of Dr Sketchy Melbourne's ultimate Muse. This elusive, globe trotting star of the stage has not been sketched by Art Monkey's since December 2007.
The glorious blue eyed, crimson lipped, and large lunged (pun intended) Simone Page Jones will be gracing us with her award winning persona - the foul tempered, loud and petulant Russian cabaret diva Sveta Dobranoch. After winning the Spinning Wheel Award - Best New Cabaret Artist, Sveta went on to tour with Strut and Fret's 'A Company of Strangers', picking up The Advertiser Award in 2009 and was later nominated for a 2010 Helpmann Award.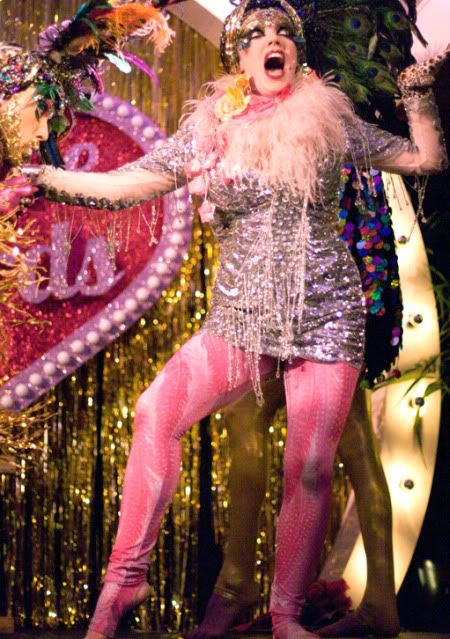 This multi talented Vamp is also a composer, writing songs for Melbourne based band Clairy Browne and the Bangin Rackettes, and her country-folk duo act with Miles O'Neil. Her most recent theatre credits include The Blacklung's 'Glasoon', Hayloft Project's 'Delectable Shelter' and 'The LoveBirds', an original cabaret work devised, written, composed, directed, choreographed and performed by Simone herself as part of the 2011 Melbourne International Arts Festival, which also recently toured to Adelaide as the headline act in the Spiegeltent, Garden of Unearthly Delights.

"Dobranoch is amazing; a diminutive, tempestuous force of nature, a thing of pure soviet kitch and high-velocity promiscuity...Funny, rousing and even a little bit touching" 

Liam Pieper, RHUM

"Picture Toulouse Lautrec on acid. In a tent. With feathers. Multiply that image by a thousand and it still won't do The LoveBirds justice. It's the way cabaret should be... ★★★★'s" ArtsHub

Join us on Sunday 27 May at 4pm for a ridiculous fusion of exotic cabaret, seduction, kitsch, hedonism, glitter, fur and feathers...
What more could you possibly draw!!!
Harzest Mag describes the event as "a room full of friendly people, an appreciation for art, beautiful models, unreal costumes and a truck load of fun times"
DJ The Knave spins the tunes to keep things funky throughout the evening and of course, The Toff has one of Melbourne best stocked bars to keep your creative spirits well lubricated!
http://simonepagejones.com
http://lovebirdscabaret.bandcamp.com
When: Sunday May 27
Doors open 4.00pm, Session runs 4.30 to 6.30pm
Where: The Toff in Town
Curtain House 2/252 Swanston St Melbourne
http://www.thetoffintown.com/shows
Bookings: $18 at the door, or pre book at Moshtix phone 1300 GET TIX (438 849) online http://www.moshtix.com.au or Moshtix outlets including Polyester (Fitzroy & City)
(Please bring your own sketchpad and art materials)
Contact:
[email protected]
http://www.drsketchymelbourne.com
RSS
NYC Events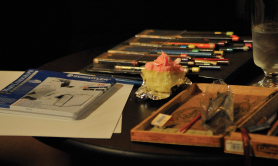 Art Tumblr
Dr Sketchy's LA 12/3/13 (pt. 1)
artofach.blogspot.com
http://drsketchy.tumblr.com/post/69132640329