Branch Blog - North Wales
Sun, January 15, 2012 • Oopsies!
Just before Christmas our carefully crafted Facebook page got... well... busted. Ok I had a hand in it getting lost forever, but the less we dwell on that the better.
www.facebook.com/drsketchynorthwalesandchester
I've since been rallying the troops to get back in touch and its been lovely to see lots more people back on there.
PLEASE do your best to come and check us out - we post regualrly about events, local cool stuff, sponsors and prizes!
www.facebook.com/drsketchynorthwalesandchester
While you're at it heres our
xxxx
RSS
NYC Events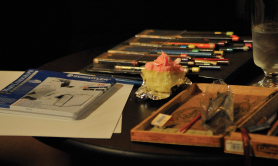 Art Tumblr