Branch Blog - San Francisco, CA
Fri, December 21, 2012 • Draw Burlesque Basquiat with us on Tuesday!
Dr. Sketchy's SF Presents Burlesque's Basquiat!
Local performer Dorian Faust will be channeling the spirit of
Jean-Michel Basquiat for us (with sexy results!). Prepare the first page of your 2013 sketchbook for a colorful night of drawring!
Tuesday January 15th, 2013
7-10pm. 21+
$12 in advance, $15 at the door
Buy your tickets: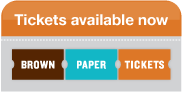 Chicken John's Warehouse
3359 Cesar Chavez St
At Mission St. 10 minute walk from Bart. Bikes welcome!
---------------
In San Francisco, we have a strong commitment to community. We believe that making art is about finding a great place to practice, with a community of like-minded folks. We celebrate our sometimes indescribable and important local culture. We get excited about our models and we hope that our excitement inspires the artists who attend.
---------------
Please visit our fine sponsors:
Baby Tattoo Books http://www.babytattoo.com
Utrecht Art Supplies http://www.utrechtart.com
What Katie Did Lingerie: http://www.whatkatiedid.us.com
RSS
NYC Events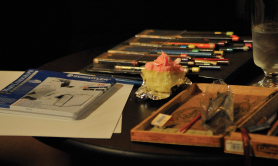 Art Tumblr
https://vimeo.com/81362468