Branch Blog - Charleston, West Virginia
Mon, September 12, 2011 • Re-Animation Rays from Space
Our August session, featured the awesome Sheila Anne Jordan all the way from Lewisburg, WV to be Vampira for us. The
Kanawha Player's
Rehearsal hall was converted into a makeshift set...that was probably still nicer than the actual Plan 9 from Outer Space set. Yet not an angora sweater in sight.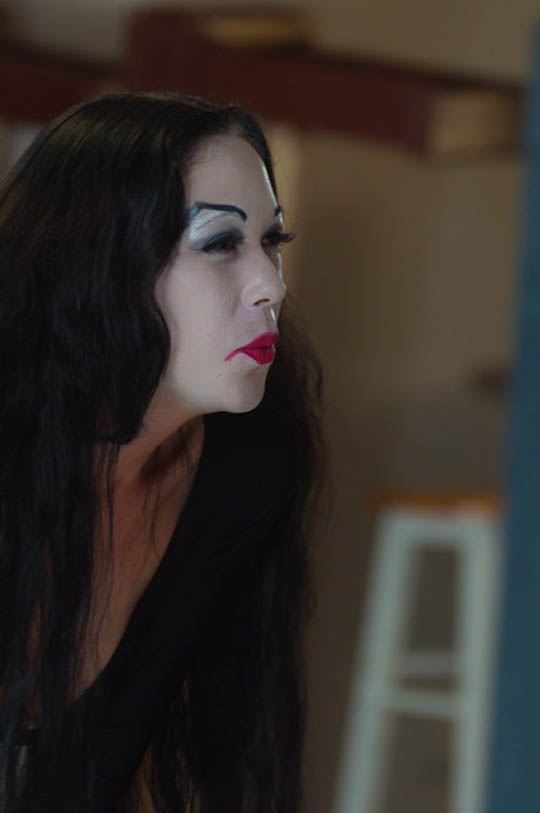 Charleston Director Chase stepped in to play the role of an unfortunate Detective.
Classic horror pose.
The gargoyle was provided by Magic Makers by the way.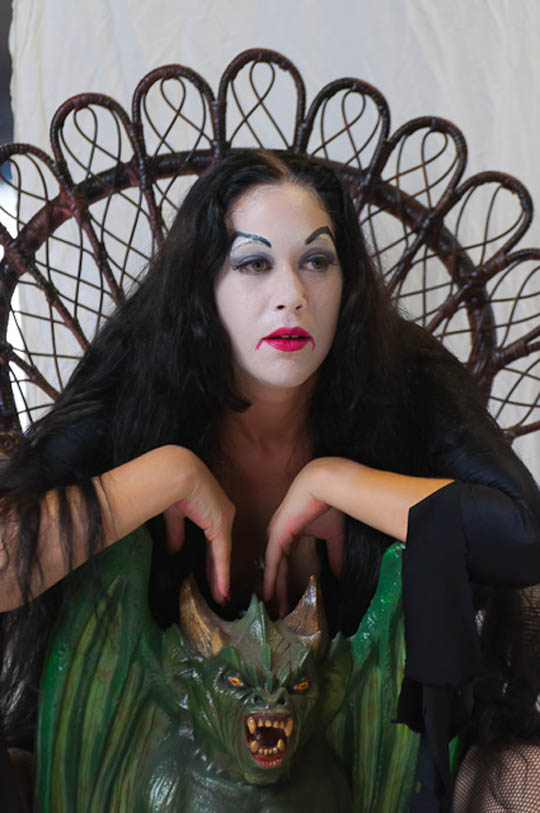 Chase isn't a licensed chiropractor, but he'll just have to do in the first contest of the night: Continuous Drawing.
Pose for second contest: Add a mystery solving team of choice. Bonus points would have gone to the person who worked in Bob the Skull from the Dresden Files.
The winner with the Mythbusters took home a free night at Mardis Gras Casino and Resort.
Vampira had to et herself through school somehow.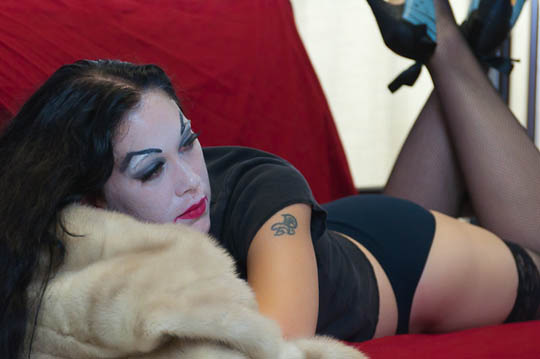 The final contest of the night was a portfolio review. The winner took home a gift card from Magic Makers.
I'd like to once again thank Sheila for posing. Thanks to Ben, Robert, Rachel, Andrea, and Ginger for helping put the show together. Also thanks to our sponsors
Mardis Gras Casino and Resort
and Magic Makers costumes in Huntington. And of course, all those Art Monkeys in the crowd. Hope to see everyone this Sunday for the
tribute to Adventure Time
session starring Sketchy's Charleston favorites Cait Cool, Sarah Lane, and Molly Tilly! Mathematical!
RSS
NYC Events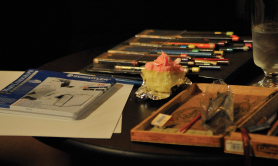 Art Tumblr
Dr Sketchy's LA 12/3/13 (pt. 1)
artofach.blogspot.com
http://drsketchy.tumblr.com/post/69132640329