Branch Blog - Indianapolis, IN
Sun, August 15, 2010 • Red Hot Success with Red Hot Annie… More to come….
We want to thank Red Hot Annie, The Innocent Boys, Joy Rider & the Delinquents, Jeff Sample, Sue and Mike of Birdy's Night Club, ALL of the girls of Creme de les Femmes and every one who came out last night. Most fun EVER! More details and a ton more pics coming soon.
RSS
NYC Events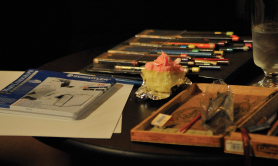 Art Tumblr
https://vimeo.com/81362468