Branch Blog - Charleston, West Virginia
Thu, November 17, 2011 • The Glamorous Dead Walk Again
Our October session, featured Penny Maple, Elle Xombeah, and Lavender Menace as the Glamorous Dead; and Sarkany was their victim. Check out more photos at in the event gallery!
Penny and Elle started us off.
But Lavender Menace soon joined.
Our first contest pose of the night, the "Continuous Drawing."
And the artist of this piece took home a board game.
Then they dragged Sarkany on stage to terrorize her.
The Walking Dead, eat your heart out.
Another contest pose. This time to add another Horror Icon to the pose.
This sketch with took home a gift certificate to ReStore.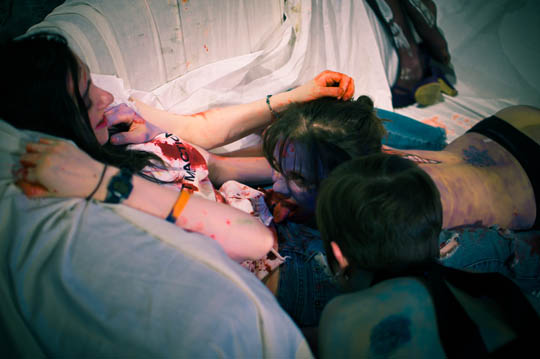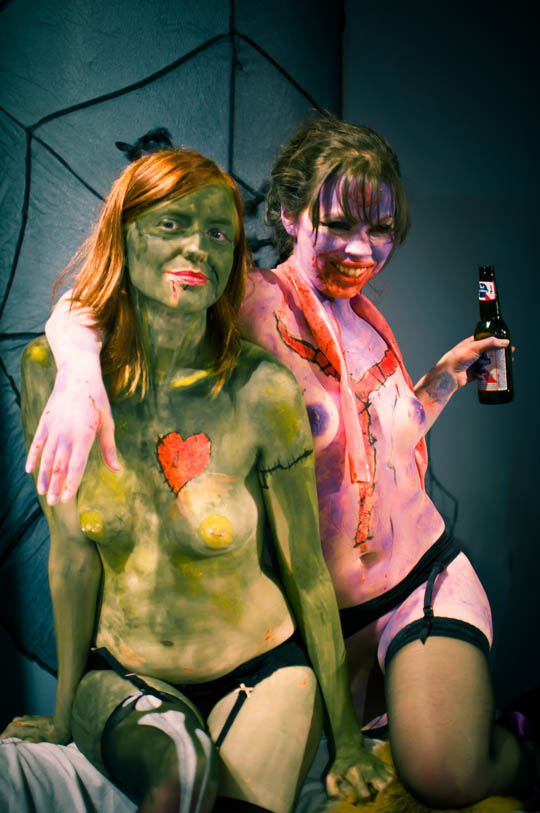 Adam preps the dames for their next pose.
Lavender Menace got this hat as a tip!
I'd like to thank everyone who came out to draw with us. Also thank you Robert, Suzy, Rebecca, and Adam! I hope to see everyone again on November 20th (this Sunday) for the Fandango!
RSS
NYC Events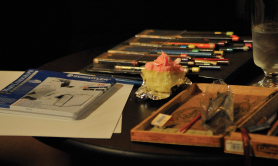 Art Tumblr
Dr Sketchy's LA 12/3/13 (pt. 1)
artofach.blogspot.com
http://drsketchy.tumblr.com/post/69132640329