Branch Blog - Charleston, West Virginia
Mon, May 02, 2011 • The Immortal Lovers Rise Again!
Dr. Sketchy's Charleston met for its second session on April 17th. We want to thank
Kanawha Players
for having us out even after a sudden need to change venue. And a big thanks to everyone who came out to draw the nefarious bank robbers, murders, and immortal lovers! Thankfully, Bonnie and Clyde didn't eat too many our beloved art monkeys' brains.
We started the evening with gesture poses.
And then Clyde took us to the gun show.
Before the break Bonnie and Clyde return fire while our brave artists tried their left hands against our first contest of the evening.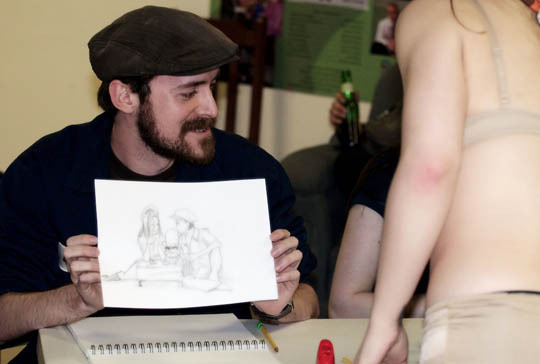 Our big contest for the night was to add another gangster to the Bonnie and Clyde team. The winner featured Clyde of Wacky Races fame. Hopefully, they used his car instead.
And we closed the night with a twenty minute pose of one hot Mexican stand off! Want more?
Check our photo gallery from that night!
Thanks all you lovely artists who came out! Of course, our biggest thanks go to Penny Maple and Elle Xombeah for their great modeling. And we hope to see you again in
May
.
RSS
NYC Events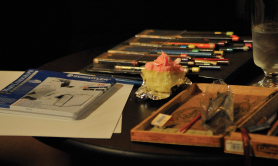 Art Tumblr
https://vimeo.com/81362468