Branch Blog - North Wales
Sun, October 31, 2010 • There was something in the air that night..
This time of year is a great time for change, so embrace it with both arms and give it a big sloppy drooling kiss..
My very first Sketchy's celebrated just that as we kick off the season with the Death of Summer from the sultry ways of Anna Fur Laxis hurling her tomahawk in that general direction and our Autumnal Goddess Misty Fiant brought along her ripened fruits for us to feast our eyes on in her dazzling costume!
Final pose... with both models
It was great to see everyone so keen arriving in good time clutching their own sketch pads and pencils, our stunning models posed to a packed out room of excited art monkeys. The very creative crowd tucked into ghoulish treats and chocolate eyeballs in and amongst the poses ending and awarded at the end of the night some art supply treats and a vampy necklace!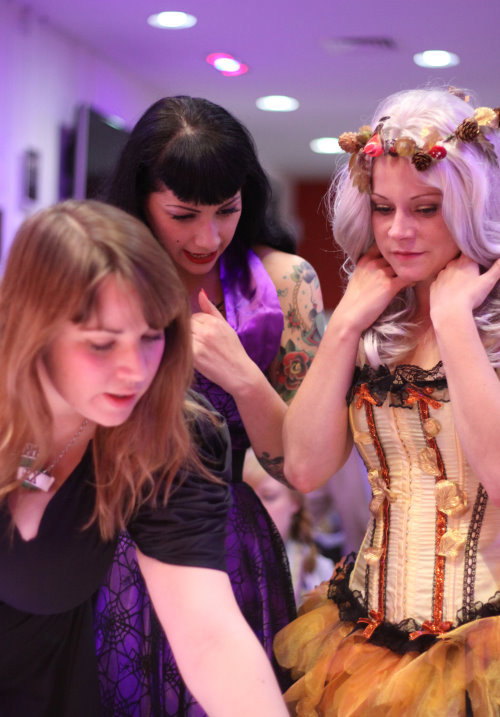 Lots more photos can be found on our
Flickr
page. Thanks so much to everyone who came along especially those of you who took their clothes off! So much fun ~ we'll see you at the next one! Madame Ex x
RSS
NYC Events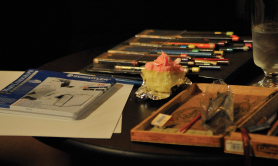 Art Tumblr
https://vimeo.com/81362468