Branch Blog - Wellington, New Zealand
Sun, June 10, 2012 • Thank you Clever Hansel and Eli J
June 2012's Dr. Sketchy Wellington showed some Blues Brothers love. With the entertaining duo of Clever Hansel and Eli J, they had us rocking and rolling and stomping our feet.
Eli J started with singing to us the Cab Calloway classic Minnie the Moocher.
Looking cooler than cool, our boylesque entertainers followed up with a lively and awesome dance 'Shake a Tail Feather'. Many feathers were shook and the audience couldnt stop smiling (much like the emcee Grace La Belle)
For the grand finale, singing and stipping occured, as Hansel sang sweetly with his ukulele, Stand By Your Man, Eli availed Hansel of his pants.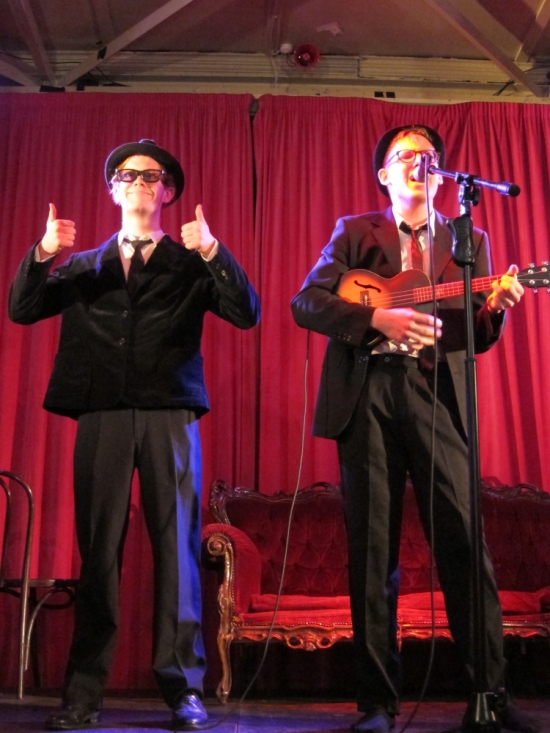 A fun afternoon was had by all, having had such a range of entertainment by these two talented fella's. Thanks guys.
RSS
NYC Events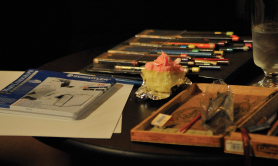 Art Tumblr
https://vimeo.com/81362468