Branch Blog - Albuquerque, New Mexico
Thu, September 26, 2013 • We're Still Here!
I want to apologize for the lack of activity from our branch. We are still here and are planning our regular monthly events which you will see posted here soon. We have Paco Fish lined up for October and lots of other models waiting in the wings. Our branch will be doing a regular monthly event that will include art fusions in either paints or pastels. Stay tuned for the new calendar!
-Lou
RSS
NYC Events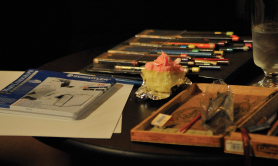 Art Tumblr
Dr Sketchy's LA 12/3/13 (pt. 1)
artofach.blogspot.com
http://drsketchy.tumblr.com/post/69132640329