Branch Videos - Shanghai, China
Videos
Hello, gorgeousness! We're very happy to present a very lovely video recap of our Shanghai launch from our dear friends over at Shanghai247.net.
Can't access YouTube from behind the Firewall? No problem. The video's also on Youku. Check 'er out.
One final thing--if you thought our launch was awesome, just wait until you see what November has in store. Consider yourself notified.
RSS
NYC Events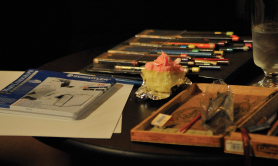 Art Tumblr